Connect with Appac Media Team
---
Reach Us
204, 2nd floor, Aathisree Towers,
DB Road, R S Puram, Coimbatore,
Tamil Nadu, India - 641002
---
For Enquiry
---
Quick Connect
Starcare Hospital
www.starcarehospitals.com
DESIGN
CONVERSION OPTIMISATION
WEB DEVELOPMENT
WEB DESIGN
+400%

INCREASE IN WEBSITE TRAFFIC

+437%

INCREASE IN SOCIAL MEDIA TRAFFIC

+102%

INCREASE IN AVERAGE SESSION
Building a Hospital Portal
resulted in 400% traffic growth
by increased Brand Visibility.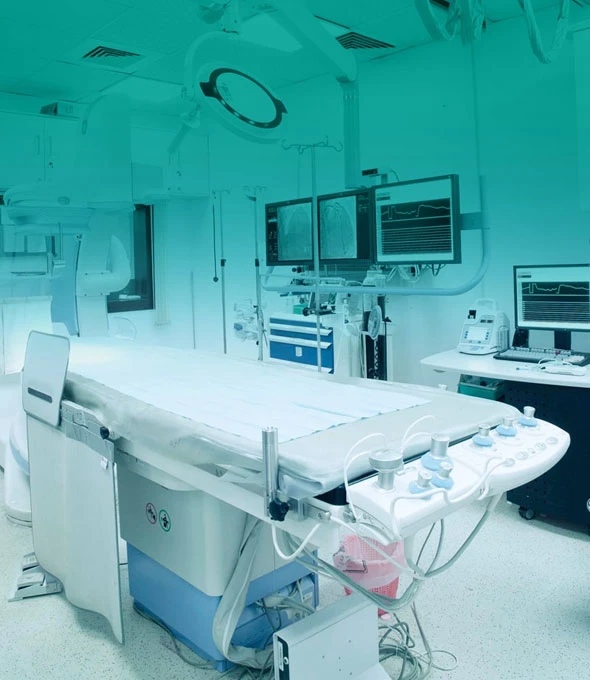 01 | About the Starcare Hospital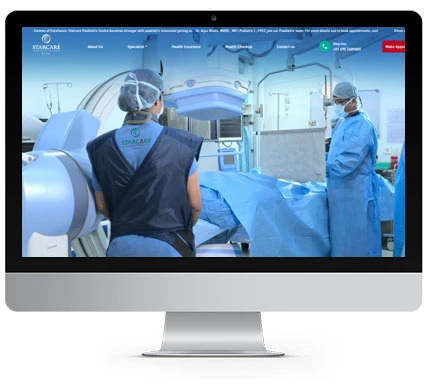 About the Starcare Hospital
Starcare Hospital is the leading multi-specialty hospital which originated in the UK, but later moved to Dubai and Kerala. The hospital is run by a group of non-resident Indians with roots in Calicut. The cutting edge technologies and the aesthetic ambience of the infrastructure has created a soothing environment and world-class space of medical practice with compassion. The Group has been recognised for quality of international services in the field of healthcare.
02 | The Problem
The Problem
In today's world, the way people seek medical help or visiting hospitals or consulting doctors have all become digital. Everything that you take or see is some or the other way digital! Now, it becomes necessary for every hospital to embrace digitization - have an online presence, reach out to people who might need the most and a lot more. Star Healthcare, being the most reputed name in the sector, had to strive for the online presence - need to get discovered when people search for the hospitals; reach potential patients on time and offer help and a lot more.
To make it simple,
Here is how:
The Star Healthcare Group had no user-friendly website

Reaching out to potential target group was a major problem

All the branding efforts did not give the expected results

Minimal traffic to the website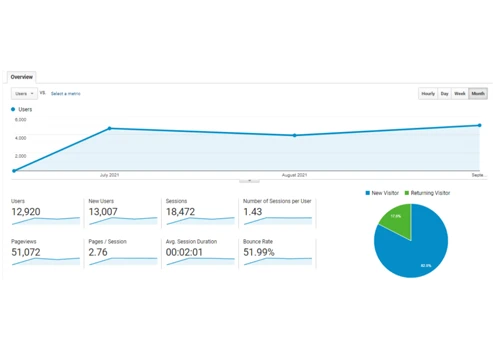 03 | The Solution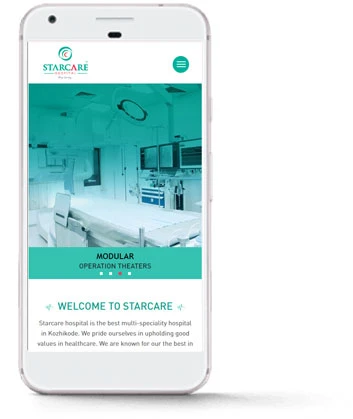 The Solution
Appac Media worked closely with the Star Healthcare team in order to resolve the challenges into evergreen opportunities. First step taken was for the Wordpress Website Design - A website that would cater to the needs of the organization. With a reliable website, they had leads and appointments flowing in which were gated to a CRM.
Working with the team, we had performed a detailed troubleshooting of the existing Star healthcare website to address the serious SEO issues. The testing was inclusive of seo checks, xml sitemap errors, duplicate header errors, content audits and a lot more.
To put it simple,
Developed a simple and easy to access Wordpress Website

Search Engine Optimization and branding services for easy rankings via backlinks

Executed Patient Feedback System for recording feedbacks

User-friendly appointment dashboard and online payment gateway

Several Content Marketing Services and Email Marketing services are in the Pipeline
04 | The Result
The Result
Great visibility of the brand beyond boundaries

Enhanced Online presence with the website

Increased Organic views - Present on top list when users search

Quality and effective traffic - with right users landing on the website

Leads to appointments increased drastically

Proper tracking of the leads with the inbuilt CRM

SEO features more boost for the branding efforts

A fully optimised and responsive Wordpress Website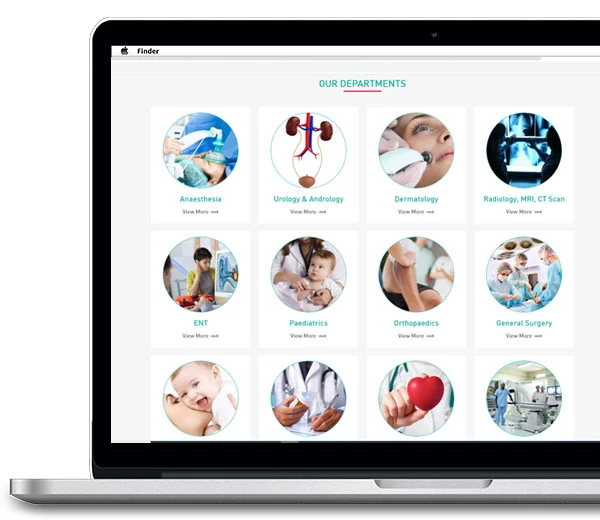 05 | The Business Impact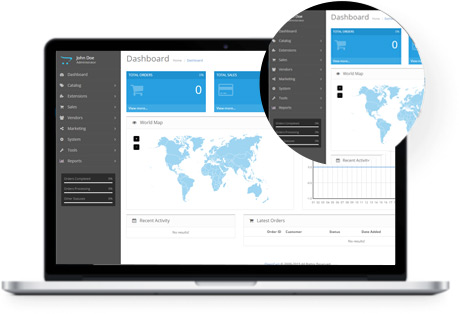 The Business Impact
+57%

INCREASE IN WEBSITE TRAFFIC

+437%

INCREASE IN SOCIAL MEDIA TRAFFIC

+102%

INCREASE IN AVERAGE SESSION